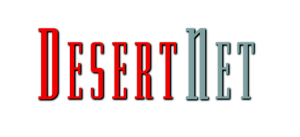 DesertNet
www.desert.net
202 S. Tucson Blvd.
Tucson, Arizona 85716
Phone:

(520) 622-3039

Fax:

(520) 206-0354
DesertNet has evolved with AAN publications' needs since 1995.
Our commitment to continuously expanding features has most recently include a
fully re-envisioned mobile-web cross-platform interface (iPhone, Android, and more)
, menu pages for restaurants, inline HTML5 audio player, and geo-location oriented content.
We continue to focus on enhancing community engagement, traffic building, and multi-device interface appeal.
From the Dispatch publishing system of yesterday, to the Foundation system of today, the growth of our flexible Gyrobase platform and software has been driven by the feedback of hundreds of AAN publication staff.
We're proud to be a part of the AAN community.
Search AAN News Related to DesertNet »