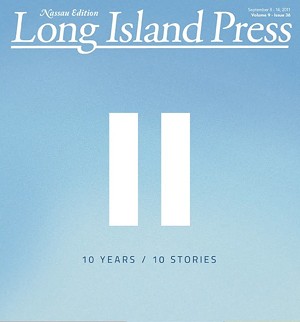 Long Island Press
www.longislandpress.com
990 Stuart Ave.
Suite 450
Garden City, New York 11530
Phone:

(516) 284-3300

Fax:

(516) 284-3310
Circulation:

80,000 (as of June 2014)

Audited By:

Verified Audit Circulation

Publication Day:

Monthly

Market Served:

Nassau/Suffolk Counties

National Advertising:

Voice Media Group
The Long Island Press is the largest weekly newspaper serving Long Island, NY.

The Press serves to inform, educate and entertain the opinion leaders of Long Island with cutting edge, and at times, acerbic editorial.

In addition to the weekly paper, the Press manages several events that complement its mission. These events include two Green Living Expos, held in the Spring and Fall; the award-winning "Our Children's Health" Resource Guide; and the Fortune 52, a weekly column and quarterly networking event that highlight women of achievement on the Island. The Press is also the content provider for KIOLI.org, a movement built to bolster the Long Island economy by promoting local business and social networking.

There is only one daily newspaper on Long Island serving 2.7 million people. It is owned by the local cable operator. The Press battles this monopoly every day to bring the truth to light.
Search AAN News Related to Long Island Press »
Demographics
Age

21-34 (35%)
35-54 (65%)

Gender

F: 50%
M: 50%

Education
Attended College:
72%

Graduated College:
63%

Occupation Professional/ Managerial:
58%

Median Household Income:
$75,000

Source: Reader Survey