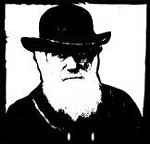 Randy Campbell
Email: available to members only
Founder Night Light magazine, May, 1980.

Founder: Santa Barbara Weekly, 1984.

Co-founder, Santa Barbara Independent, November 1986.

****

Received newspaper experience by working as a busboy and waiter, and reading lots of newspapers whilst spending 3 years surfing the South Pacific (back in the day).

Borrowed $700 from his roommate in 1980, and started developing the con-man skills essential to great newspapering (see here the documentary "Citizen Kane").

Spent the next 20-odd years turning a free paper into a voracious capitalistic enterprise, dedicated to being Santa Barbara's largest and best read newspaper (and since 2007 best-traveled website).

It's been a fun ride -- and I hope to squeeze another 25 out of this thing.