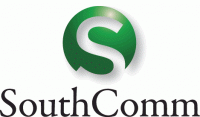 SouthComm, Inc.
www.southcomm.com
210 12th Ave S. Ste. 100
Nashville, Tennessee 37203
SouthComm is a new media model that precisely targets content to more effectively reach readers. Declines in daily newspapers and general interest publications prove that the time is right to offer this sort of targeted content to both give the readers what they want and the advertisers what they demand.

SouthComm's focus is local content. National and international news and information are commodities that are readily available from multiple sources. However, good, local information ... information that truly matters ... is harder to come by. That's the void we're filling, and our readers appreciate it.
Search AAN News Related to SouthComm, Inc. »
Staff
* email addresses available to members only