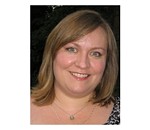 Tiffany Shackelford
Email: available to members only
Follow @tiffanyshack
Tiffany Shackelford joined AAN as Executive director in November, 2010.
Previously, she was the director of communications and marketing at Phase2 Technology in Virginia, where she also oversaw the publishing practice. She also served until recently as Executive Director of Capitolbeat, the Association of Capitol Reporters and Editors, a group she helped create in 1999.
She created and organizes the Washington DC area Online News Association group which now numbers over 600, and was the 2008 co-chair for the ONA annual conference.
Before that, Tiffany served as the Assistant Managing Editor at Stateline.org a nonprofit, nonpartisan online news site affiliated with the Pew Research Center that reports on emerging trends and issues in state policy and politics.
In the mid-1990s she worked on the staff of the Democratic Leadership Council and Progressive Policy Institute. She is a certified meeting planner and grant-writer and a published poet.