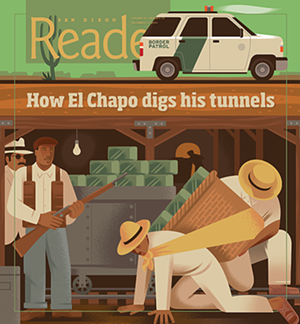 San Diego Reader
www.SanDiegoReader.com
2323 Broadway Suite 200
San Diego, California 92102
Phone:

(619) 235-3000

Fax:

(619) 231-0489
Circulation:

90,000 (as of March 2015)

Audited By:

Verified Audit Circulation

Publication Day:

Every Wednesday

Market Served:

San Diego County

National Advertising:

Voice Media Group
Published weekly since October 1972, the San Diego Reader is well-known as a showcase for San Diego's best writers and photographers. The Reader is trimmed and stapled, with a glossy cover.

Specializing in feature stories, the Reader covers San Diego life in general, with emphasis on politics and the arts and entertainment. The Reader publishes comprehensive listings of movies, events, theater and music, restaurant and film reviews, and free classifieds.

The Reader is the second-largest circulation newspaper in San Diego with a 4-week readership of over 700,000 adults.
Search AAN News Related to San Diego Reader »