Registration
Deadlines
Detroit Information
If you think Detroit is down for the count, think again. There's more going on than what you read in the papers or see on the news. Detroit will always be the Motor City to the world, but new industries springing up in "The D" are driving this region into the future. It's defense, entertainment, green tech, medical research, transportation logistics and urban farming.
Hosted By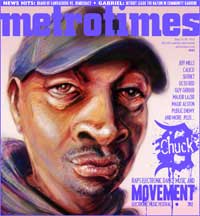 Detroit's weekly alternative
Sponsors
A hearty thank you to all of our 2012 sponsors. Please show your support by visiting them & learning all you can.
Exhibitors