Registration
Deadlines
Nonmember Registration
Register by May 18 and save!

Early registration rate is $225 per person
Registration and full payment must be received in the AAN office by May 18 to be eligible for this special rate.

Regular registration
Need more time? Registration rate is $400 per person regular rate after May 18 and on-site.

Nonmembers may register individually online. Each registrant must have a distinct email address.
Hosted By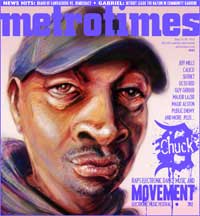 Detroit's weekly alternative
Sponsors
A hearty thank you to all of our 2012 sponsors. Please show your support by visiting them & learning all you can.
Exhibitors