Registration
Deadlines
Session Details
Friday, June 08
10:30 am to 11:15 am
Over the last year, AAN's Diversity Committee has been hard at work on two things this session will cover: the AAN Diversity Best-Practices Document, and the groundbreaking diversity/demographics survey of AAN members. This open discussion will tackle the survey's findings: What do they mean, and where should AAN and its members go from here regarding diversity efforts?
Hosted By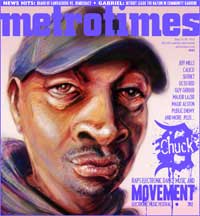 Detroit's weekly alternative
Sponsors
A hearty thank you to all of our 2012 sponsors. Please show your support by visiting them & learning all you can.
Exhibitors