Registration
Deadlines
Session Details
Thursday, June 07
2:45 pm to 3:45 pm
Feeling overwhelmed by how to approach the next big thing in technology? Confused on terminology? Don't be embarrassed. Join us to learn how to speak geek as we give an overview of technologies, terms, social media and what you should know to operate in a digital newsroom and more importantly, how to plan your digital strategy.
Hosted By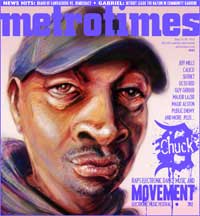 Detroit's weekly alternative
Sponsors
A hearty thank you to all of our 2012 sponsors. Please show your support by visiting them & learning all you can.
Exhibitors