Registration
Deadlines
Session Details
Thursday, June 07
1:15 pm to 2:15 pm
Find out about the technology you can't live without. Learn what everyone is using, how well it's working, and where you're wasting your money. Discussion based on a 2012 technology survey of every AAN website and with participation of the audience.
Hosted By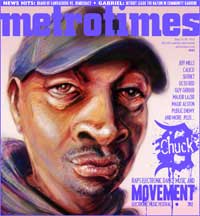 Detroit's weekly alternative
Sponsors
A hearty thank you to all of our 2012 sponsors. Please show your support by visiting them & learning all you can.
Exhibitors