Registration
Deadlines
Session Details
Thursday, June 07
1 pm to 4 pm
This look at trends in social media will provide info on best practices across all digital media, how to use different platforms and how all of that helps the weekly product. We'll also include a few tricks and hints, look at good times to post, discuss management of accounts and much more.
Hosted By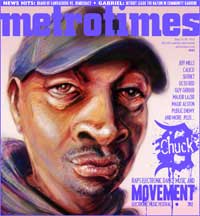 Detroit's weekly alternative
Sponsors
A hearty thank you to all of our 2012 sponsors. Please show your support by visiting them & learning all you can.
Exhibitors