Registration
Deadlines
Session Details
Thursday, June 07
1:15 pm to 2:15 pm
We all know digital distribution channels are the future. But how are we doing with our websites and mobile compared to other legacy media and compared with our peers? Some of the answers are with The Media Audit which has more than 300 media websites selling with its data. In response to increasing interest in web and mobile performance The Media Audit has developed benchmarks for us to look at our markets. Join us for this session that focuses heavily on web benchmarks and some mobile (phone and tablet) insights. You'll take away who the leaders are and how your paper and website stacks up if you are in one of the 100+ markets, The Media Audit surveys.
Hosted By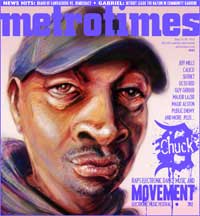 Detroit's weekly alternative
Sponsors
A hearty thank you to all of our 2012 sponsors. Please show your support by visiting them & learning all you can.
Exhibitors