Speakers' Bios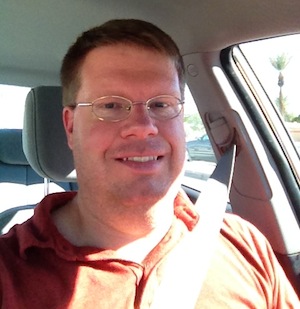 Jimmy Boegle
is the founding editor and publisher of the
Coachella Valley Independent
in Palm Springs, Calif. He's a former AAN diversity chair and currently serves on the editorial and membership committees. He is a veteran of the
Tucson Weekly
,
Las Vegas CityLife
, the
Reno News & Review
and The Associated Press. He decided to make the move to Palm Springs because the weather in Tucson and Las Vegas simply was not warm enough for him.

Leonard Brody
has been called "a controversial leader of the new world order." He is a highly respected entrepreneur, venture capitalist, best-selling author and a two-time Emmy nominated media visionary. He has helped in raising millions of dollars for startup companies, been through one of the largest internet IPOs in history and has been involved in the building, financing and/or sale of five companies to date. In 2004, Leonard co-founded, and was CEO of,
NowPublic.com
which is a pioneer in the field of citizen journalism. Currently Leonard sits as the president of the Clarity Digital Group responsible for overseeing one of the largest online news conglomerates in the world including
Examiner.com
and NowPublic, which between them, share over 20 million unique visitors a month. Additionally, Leonard is a senior advisor to the Canadian Ministry of International Trade and a Director of Canada's largest technology association, CATA. A highly sought-after public speaker, his insight has been requested by companies such as Forbes, Warner Music, as well as, the governments of India, Israel, Ireland and South Africa. He has spoken at conferences throughout the world and his work has been featured in such publications as
Fortune
, the
Wall Street Journal
, the BBC and
The New York Times
. He is co-author of the best selling books, "Innovation Nation: Canadian Leadership from Jurassic Park to Java" and "Everything I Needed to Know About Business...I Learned from a Canadian" both published by John Wiley and Sons. Leonard holds an Honours Bachelor of Arts from Queens University, a law degree from Osgoode Hall and is a graduate of the Private Equity Course at the Harvard Business School.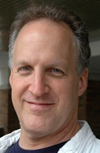 Neil Chase
is senior vice president for editorial at Federated Media, where he works with more than 100 of the best independent publishers on the web and oversees custom publishing projects for major clients. He has worked as an editor and page designer at a number of news organizations, including stints as managing editor at CBS MarketWatch and continuous news editor at The New York Times, and for five years he was an assistant professor at Northwestern University's Medill School of Journalism. Neil has also been a consultant for dozens of companies and publications.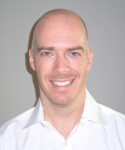 Dan Coates
Based in New York, Dan leads the editorial and research teams at Ypulse, the leading authority on youth. Ypulse studies the opinions and behavior of tweens, teens, collegians and young adults in order to provide news, commentary, events, research and strategy for marketing, brand and media professionals. Prior to his role at Ypulse, Dan developed the North American market for Globalpark and drove exceptional growth as vice president of sales & marketing at Polimetrix (acquired in December 2006 by YouGov). Dan has also served as vice president of surveys and samples at SPSS (acquired by IBM) and was a co-founder of PlanetFeedback.com (acquired in January 2006 by Nielsen). A pioneer of interactive technologies within the marketing research community and a Council of American Survey Research Organizations (CASRO) board member, Dan has spent two decades developing cutting edge practices and methods on behalf of companies such as Macy's, McDonald's, IBM, Intel, Microsoft, Sun Microsystems, Viacom and Turner Entertainment Networks to develop online marketing insight.
Matt Coen
is the co-founder and president of
Second Street
. Second Street works with over 2,400 media, marketing and other clients to provide online, private-label contests, daily deals, user generated photo and video, e-commerce and email marketing solutions across North America. Second Street's clients include CBS, Gannett, McClatchy, Scripps, The Washington Post and Clear Channel Communications. Matt also teaches entrepreneurship at Washington University in St. Louis. In 2006, Matt co-wrote and produced the award-winning documentary "Can Mr. Smith Get to Washington Anymore?" Prior to co-founding Second Street, Matt was the co-founder and CEO of SportsHuddle Inc. a national high school sports network in partnership with over 200 of the largest newspapers in the United States. He began his career in media technology at Pulitzer Technologies as director of new business and product development. After graduating from Connecticut College in 1992 with a degree in Government, Matt spent time managing political campaigns, working for political consulting firms and for a consumer food and health advocacy organization. He and his wife Emily, and sons Will (11), Henry (8) and Noah (3), live in St. Louis. Matt is a native of Rhode Island who loves spending time with his family, sports, politics, travel and working on a number of community boards.
Rob Crocker
, publisher of the
Portland Mercury
and CFO of Index Newspapers LLC, has worked in the publishing industry for over 15 years. He received a B.S. in Zoology from the University of Washington and has put that degree to good use building a newspaper and online media empire. He founded the
Portland Mercury
in 2000 and has help grow the publication from nothing to a major media source in Portland, reaching over 400,000 Portlander's monthly. He created the MercPerks certificate trade program at the Mercury in the spring of 2009. This program, which offers 50% off certificates to local business for sale to Mercury readers has been a stunning success. He then opened the program in Seattle at
The Stranger
and in Bend, Ore., at
The Source
with equal success. The program has now been spun off to it's own company, AltPerks, and is beginning to offer service nationwide. In addition, he helped form Select Alternatives, Foundation (an online CMS designed for newspapers) and Cocktail Compass, a happy hour app for iPhone. When not in the office, he spends his time exploring the beautiful Cascade mountain range with his three children.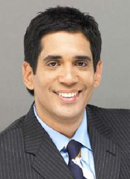 Hiram Enriquez
is an accomplished media professional: experienced journalist, talent, producer, and a leader in the digital media space, combining a solid expertise in editorial and audience products with a strong passion for technology, innovation and digital lifestyles. Hiram is currently the Director of Digital Media for
Tr3s
at MTV Networks. He previously worked as Digital Product Development leader for Univision Interactive Media, and is the former Programming Director for Yahoo! Hispanic Americas, where he oversaw the editorial operations of Yahoo! sites in Spanish. Hiram is very active in the Online News Association and National Association of Hispanic Journalists. Additionally, he contributes to the digital journalism program of the Knight Center in the University of Texas at Austin. He is also affiliated with Webbmedia Group, contributing in topics such as SEO, metrics, and audience engagement as well as the US Hispanic and Latin America markets.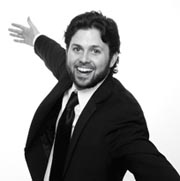 Joshua Errett
is the online editor and technology columnist for
NOW
, one of Toronto's most trafficked sites. Before he joined NOW, he co-founded and edited Toronto's first group blog,
Torontoist
. He is also tasked with keeping NOW current with technology, making sure the staff is up to date with the latest social networking tools and how to use them to keep readers engaged and provide readers with the latest news however they choose to receive it. Joshua's experience and knowledge has given him the opportunity to speak about the Internet on CBC, CP24, in the Globe & Mail, National Post and on a variety of panels including North by Northeast's first ever Interactive Conference in 2010. On occasion Joshua will lend his writing skills to other areas of the paper. He has written music reviews, Life & Style pieces and even a cover story or two including an exclusive piece on Nikki Minaj. He likes romantic comedies from the 1980s and keeping people on their toes. You can Tweet him
@joshuaerrett
.

Amy Gahran
is a journalist, media consultant, and entrepreneur based in Oakland, Calif. She is the cofounder of Oakland Local, a local news and community hub site. Amy covers digital news for journalists and newsroom leadership topics for the Knight Digital Media Center (KDMC) at the University of Southern California. This year she'll be assisting USC and KDMC with a variety of mobile media training programs for students, faculty, and media professionals in Los Angeles and around the US. For several years Amy edited the Poynter Institute's group weblog E-Media Tidbits, was co-founder of the pro/community journalism project Boulder Carbon Tax Tracker, and has blogged at
Contentious.com
. She covers ahead-of-the curve environmental issues and provides technology consulting for the Society of Environmental Journalists, and helped develop the citizen media database for the Knight Citizen News Network. Amy also consults on mobile, social, and other digital media issues and strategies through
House of Local
-- a consultancy focused on innovation, community, and open dialogue. Follow her on
Twitter: @agahran

Dan Gibson
is the editor of the
Tucson Weekly
. His work has appeared in the Phoenix New Times, in Phoenix Magazine, at Idolator.com, and elsewhere. He co-authored "Besides the Bible," a book currently available from Intervarsity Press. He also manages a currently-inactive amateur soccer team, Sparklemotion, and is the subject of a Facebook fan group with more than 40 members.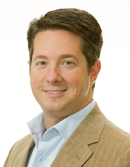 Eduardo Hauser
is the CEO of
DailyMe
, a media and technology company he founded in 2006. In 1998, prior to starting DailyMe, Eduardo started America Online's Latin American division, where was responsible for helping launch and manage AOL's services in Brazil, Mexico, Argentina, Puerto Rico and the US Hispanic market. Between 1988 and 1998, Eduardo held various positions with the Cisneros Group, including corporate vice-president and vice-president of news/information for Venevisión, Venezuela's leading broadcast network; managing director of the Cisneros Grou''s Corporate Office and assistant to Gustavo Cisneros, the group's chairman & CEO. In addition to his role with DailyMe, Eduardo serves on the board of directors for National Public Radio (NPR); the Journalism Committee of the Knight Foundation and the board of visitors for Duke University's School of Law. Eduardo was born in Caracas, Venezuela, and has spent most of his professional life working with Internet, media, entertainment and telecommunications enterprises in the US and Latin America. He holds a law degree (J.D.) from Caracas' Universidad Católica Andrés Bello (1991), and master of laws degree (L.L.M.) from Duke University (1993).

Retha Hill
is director, New Media Innovation Lab, professor of practice at
Walter Cronkite School of Journalism and Mass Communication at Arizona State University
. She joined the Cronkite faculty in the summer of 2007 after nearly eight years at BET, where she was vice president for content for BET Interactive, the online unit of Black Entertainment Television and the most visited site specializing in African-American content on the Internet. In that senior role, she was in charge of content strategy and convergence with the television network. Before joining BET, Retha was executive producer for special projects at washingtonpost.com, developing new products for The Washington Post's Web site. She joined The Post's early online operations in 1995 as the editor for local news, arts and entertainment. Retha has been a frequent guest speaker at Harvard University's Nieman Foundation for Journalism, the Poynter Institute, the Online News Association, the American Press Institute, the Freedom Forum and the National Press Club.

Shafqat Islam
is the cofounder and CEO of
NewsCred
, an online media startup based out of New York City. NewsCred is a global content distribution platform. Shafqat is responsible for expanding NewCred's platform services business, growing publisher relationships and managing the strategic growth of the company. He co-founded NewsCred with Iraj Islam in 2007.
Steven Kan
is vice president of operations and marketing for Apture. He has worked with almost a dozen early-stage companies as an executive, advisor, and investor. Prior to Apture, Steven was with venture firms Clearstone and Redpoint where he helped incubate multiple companies including the online video technology company Ankeena Networks (acquired by Juniper Networks). Steven began in online media at Overture (acquired by Yahoo) where he helped start the contextual advertising business -- growing Content Match to a $100MM run rate through deals with ESPN.com, WSJ.com, MSN.com and others. Steven studied Applied Physics at Yale and has an MBA from UCLA Anderson. He lives in Palo Alto and can be found exploring museums around the Bay Area and sailing with his wife and son.

Pete Koomen
Pete is co-founder and President of Optimizely, a bay-area startup focused on making A/B Testing websites dramatically easier. Prior to co-founding Optimizely, Pete worked for Google where he was Product Manager for Google App Engine. While there, Pete helped launch and grow the App Engine platform to more than 150,000 developers in its first year. Before that, Pete earned an M.S. in Computer Science at the University of Illinois at Urbana-Champaign, and dual B.S.'s in Mathematics and Computer Science at Case Western Reserve University.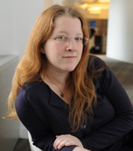 Rachel Lovinger
has over 10 years experience in online publishing, website development and content management. As associate content strategy director at
Razorfish
, Rachel strives to connect users with the quality content they want and need. She's especially interested in relevance, findability, signification, and inherently funny words. She founded and leads the Semantic Web Affinity Group at Razorfish, dedicated to exploring a future in which information is more efficiently structured and connections more easily discovered. Rachel was doing content strategy long before she realized it was an actual field.
Follow Rachel on Twitter
and Razorfish's content strategy blog,
Scatter/Gather
.

Katy McDougall-Collins
is a senior SEO analyst at AOL Inc. in Dulles, Va. She has been with AOL for three years and has helped numerous channels within the company increase their SEO traffic substantially. Currently she manages SEO for their Automotive sites, AOL Autos and Autoblog. Katy has been in the online marketing industry for over six years working both in house and at online marketing agencies. When not obsessing over character counts and URL structure Katy enjoys playing soccer, running, camping and chefery.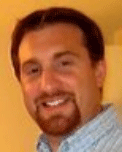 Patrick Mersinger
joined Creative Loafing as senior director of Interactive in 2007. Leading the charge with new strategies, products and training, he has engineered and overseen a 500% increase in digital sales. Patrick started at IWCO Direct in Minnesota selling direct marketing services to Fortune 500 clients when he was transferred to Washington, D.C., where he spent five years working in business development. In 2005, Patrick went to buySAFE, a start up organization in Arlington, Va., where he managed the top 50 clients representing $200 million in annual client sales. At buySAFE, Patrick launched cross-promotional marketing programs with key strategic partners including eBay, Overstock, Tias, DOBA, Zoovy and Miva. He was recognized as top revenue producer for Q2 and Q3 of 2006 before he moved with the Vice President of Overstock to Bid4Assets where he launched the private auction platform to supplement their Government Auction program.Within the first four months there Patrick was increased online auction potential revenue by 1200% while also negotiating and promoting key partnerships with Infopia, ChannelAdvisor, Marketworks.

Jim Nintzel
is the
Tucson Weekly
's senior writer. He has been covering politics in Southern Arizona for close to two decades. He has won more than 30 journalism awards for reporting, feature writing, commentary and blogging, and was named the weekly newspaper Journalist of the Year by the Arizona Newspapers Association in 2010, and Community Journalist of the Year by the Arizona Press Club in 2002. Nintzel is a frequent guest on Tucson PBS affiliate KUAT-TV and various radio programs. He also teaches at the University of Arizona School of Journalism.

Kara Platoni
teaches digital and hyperlocal reporting at UC Berkeley's Graduate School of Journalism, where she edits the student-produced news websites
OaklandNorth.net
and
RichmondConfidential.org
. These sites aim to improve local news coverage, experiment with digital journalism and social media, and reach young, online readers and those under-served by traditional media. She spent eight years as a staff writer at the
East Bay Express
and two years as the senior editor at environmental magazine
Terrain
, and is a recipient of the AAAS Science Journalism Award, the Missouri Lifestyle Journalism Award, and the Evert Clark/Seth Payne Award for Young Science Journalists. More information at
www.KaraPlatoni.com
Bryan Quinn
is the director of publisher development and support at Cox Digital Solutions, which provides 7,000+ specialty content and 1,300 local sites with the ability to maximize revenues by introducing them to quality brands looking to target both nationally and locally with scale. Bryan has worked to develop Cox Digital Solutions' publisher acquisition strategy and best practices that help publishers sell directly, leverage 3rd party digital media sales and directly access agency trading desks. Prior to joining Adify, he co-founded Spy Media, an online marketplace that helped amateur and professional photographers monetize their news photography worldwide. He holds a bachelor of science in business administration degree from the University of the Pacific and a master of business administration degree from the University of Notre Dame.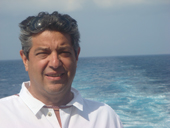 John Saltas
is founder of
Salt Lake City Weekly
, president of
Avenews, LLC
a software development company and CEO of
Kostizi, Inc.
, a company dedicated to turning the threat of new competition to newspapers in the rapidly growing "Dealspace" into new opportunities for them. Former AAN Board Member. Married with children. One dog, Rosie, a friendly Doberman.

Nate Schmidt
is CEO & co-founder of
Deal Co-op
. Nate and his brother Mike co-founded
InstaGift
in 2007. InstaGift allows local organizations to creatively leverage discount and full-priced gift certificates. In 2010 InstaGift expanded by launching Deal Co-op, a platform that empowers local publishers to quickly implement effective daily deal marketing campaigns. Nate and Mike have a history of working with locals. They launched Deal Co-op with the belief that the future of daily deal marketing lies with publishers rooted firmly in local communities, with highly targeted distribution. Nate is a lifetime entrepreneur, with undergraduate and law degrees from the University of Kansas. Deal Co-op was part of the innagural class of TechStars Seattle. He and his wife Jennifer, and their three-year-old son Elliott live in Birmingham, Ala. Nate commutes to Seattle, where Deal Co-op recently established its headquarters.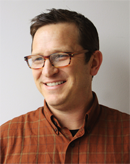 Pete Schwab
, president of
Altperks LLC
, has made a career helping publishers succeed online and in mobile. Prior to Altperks Pete was the director of mobile for Superpages.com where he lead the launch of their local search product on iPhone, Android and Blackberry. In 2000 Pete co-founded MetaStories, a rich media workflow platform used by publishers such as USAToday.com and the Discovery Channel. While at Microsoft Pete helped launch MSNBC from the online newsroom on the Microsoft campus. Currently Pete defines the strategy and direction for Altperks, a hyperlocal deals platform for publishers. Pete has a degree in Journalism from Seattle University and lives in Seattle with his wife and two kids.

Brian Sletten
is a liberal arts-educated software engineer with a focus on using and evangelizing forward-leaning technologies. He has a background as a system architect, a developer, a security consultant, a mentor, a team lead, an author and a trainer and operates in all of those roles as needed. His experience has spanned the online game, defense, finance, academic, hospitality, retail and commercial domains. He has worked with a wide variety of technologies such as network matrix switch controls, 3D simulation/visualization, Grid Computing, P2P and Semantic Web-based systems. He has a B.S. in Computer Science from the College of William and Mary. He is president of
Bosatsu Consulting, Inc.
and lives in Los Angeles, Calif.

Paul Wagner
is the CEO and founder of Portland, Ore., based FlyMedia, a company that produces mobile, web, and social media solutions for the publishing industry. Paul received his J.D. from The University of Oregon School of Law in 2000, and took an entrepreneurial path from there. After law school, Paul developed a real estate development firm and opened a restaurant, all while working full time in sales management. Wagner has a long history in sales and marketing. Seeing a need for real time merchant engagement and the power of mobile devices, Wagner had his first iPhone application developed in 2008.
Amy Webb
is CEO and Principal Consultant of
Webbmedia Group.
Clients have said that Amy has "an encyclopedic knowledge of the tech industry," and "immediate access to all of the latest and most important trends." She is an author, speaker and future thinker, adapting current and emerging technologies for use in communications. Amy has spent more than 15 years working with digital media, founding several web-based companies and now advising various startups and media organizations. She began her career as a reporter/writer with
Newsweek
(Tokyo) and the
Wall Street Journal
(Hong Kong) where she covered emerging technology, media and cultural trends. She has contributed to many publications and broadcast shows, and her work has been recognized with awards/nominations from Webby, Editor & Publisher, Investigative Reporters & Editors, Society of Professional Journalists, W3 and IAVA. Amy serves on the Board of Directors for the Online News Association, as well as other media advisory boards.

Chrys Wu
is both a hack (journalist) and a hacker (developer). When she's not meeting, greeting and connecting journalists and technologists as a co-organizer of
Hacks/Hackers
NYC, she is a user engagement strategist and a consultant to the Knight News Challenge. Talk with her on
Twitter @MacDivaONA
.