Speakers' Bios

Gustavo Arellano is the editor of OC Weekly in Orange County, Calif., author of Orange County: A Personal History and Taco USA: How Mexican Food Conquered America, and lecturer with the Chicana and Chicano Studies department at California State University, Fullerton. He writes "¡Ask a Mexican!," a nationally syndicated column in which he answers any and all questions about America's spiciest and largest minority. Arellano has been the subject of press coverage in national and international newspapers, The Today Show, Hannity, Nightline, Good Morning America, and The Colbert Report, and his commentaries regularly appear on Marketplace and the Los Angeles Times. Gustavo is a lifelong resident of Orange County and is the proud son of two Mexican immigrants, one whom was illegal.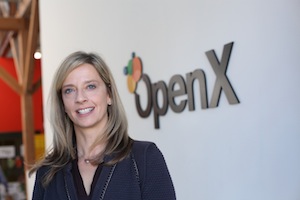 Anke Audenaert is the Vice President of Revenue Intelligence at OpenX and the Chief Research Officer at JumpTime. An Internet industry veteran, Anke previously worked at Yahoo! for 8 years, building and leading its Global Market Research team. Anke also created and led Yahoo!'s Homepage Network Optimization Team, which was responsible for driving over 100 million-plus unique users per month through its media and entertainment network. Anke is an Adjunct Professor at the Anderson School of Management at UCLA, where she teaches Online Marketing and Analytics.
Blair Barna has worked in the world of alt-weeklies for 20 years and is the advertising director of the Charleston City Paper in Charleston, S. C. He founded and co-owns the paper -- now in its sixteenth year -- with his two business partners, publisher Noel Mermer and editor Stephanie Barna. One of them is also his life partner -- he'll leave it up to you to guess which. Barna has two children, three cats, two dogs, and no time to himself. Prior to blazing trails in Chucktown, he worked for Creative Loafing in Savannah and Atlanta.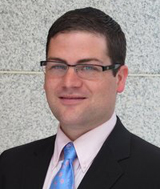 Chris Barr joined Knight Foundation in July 2012. He works directly with grantees in the prototype program and aids the Journalism & Media Innovation grantees with design and user experience support.With a background in design and new media, Chris previously served as an assistant professor of graphic design at West Virginia University. He has worked as a designer for a variety of organizations to combine technology development and design thinking. Chris holds a M.F.A. in media study from the State University of New York at Buffalo and a bachelor's degree in fine art from West Virginia University.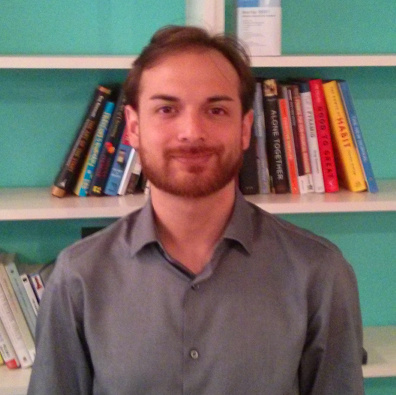 Doug Benedicto leads the Chartcorps education team at Chartbeat, the leading online data service showing editorial and ad sales teams what matters, so they can act when it matters. He functions as a newsroom consultant and support engineer and has spent countless hours working with the editorial teams of every sort of digital content publisher, from niche blogs to fashion magazines to global news sites. Prior to studying newsroom workflows, Doug studied bats and neuroscience, and used robots to help in the fight against multiple sclerosis.
Sanford L. Bohrer heads Holland & Knight's Class Action Litigation Team and has litigated class actions in state and federal courts, including appeals throughout the United States. He was special counsel to the Florida Department of Children & Families from 2009 to 2010 and has has represented the press in most of the major media cases that have arisen in South Florida, including representing the press before the Supreme Court on four occasions. He has represented publishers and broadcasters in approximately 100 defamation, privacy and intellectual property cases. He also founded Florida's First Amendment Hotline.
Patricia Calhoun has the world's shortest resume. After graduating from Cornell University, she founded the SandPaper, a weekly on Long Beach Island, New Jersey. In 1977, she started Westword, an alternative weekly in Denver, where she's been the editor ever since. Her columns have been awarded the Golden Quill, the Unity Award and the national Women in Communications prize, in 2006 and again this year. Her career highlights including serving as the president of the Association of Alternative Newsmedia and, interviewing President Bill Clinton (in flip flops!), and playing an actual reporter in John Sayles's movie Silver City.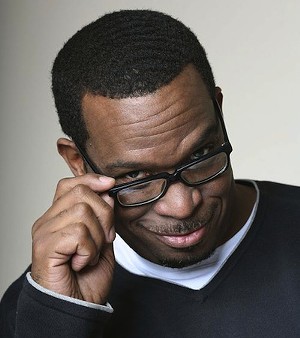 Luther Campbell is a record label owner, rap performer, actor, and the former leader of the Miami hip-hop group 2 Live Crew. 2 Live Crew's double platinum album As Nasty As They Wanna Be was ruled legally obscene by a U.S. District Judge in 1990, making it illegal to sell in three South Florida counties. After performing four songs from the album in a Hollywood, Fla. nightclub, Campbell and two other band members were arrested and put on trial for violating obscenity laws. A jury acquitted the group of all charges, and two years later, a U.S. Appeals Court overturned the ruling which found the album obscene. It was the first time any federal appellate court had been asked to rule whether a musical composition was obscene. Campbell has been writing columns for Miami New Times since February 2010, where he shares his "crazy-ass views on current events."

David Crawford has made print media his career. He is currently a regional account manager at SRDS, but prior to that, he enjoyed over ten years as a print media buyer and planner. The account roster he helped manage is a who's who of Home Depot, Bed Bath and Beyond, and JCPenney. He also worked on national campaigns for the likes of Coca Cola and Turtle Wax. He's worked day to day with the young media buyers and planners that we talk about on a daily basis (managing a staff of 15 with the average age of 24 during his agency days). He understands what it takes to get a planners attention and what information motivates them to look deeper within a market. His experiences buying and managing staffs of advertising decision makers have made David an asset to his media partners. He currently lives in suburban Atlanta with his wife Juli and two daughters, Lily and Miranda.
Michael Crystal is a financial consultant based in Seattle. He has over thirty years of financial and strategic management experience, much of that time spent in publishing. He was the CEO and publisher of Seattle Weekly for 20 years. He also served as the publisher of the Chicago Reader and COO of its parent company, a multi-city publishing business. He was instrumental in creating the first AAN Financial Standards survey and was responsible for it for many years. Michael's current practice focuses on the financial management and structure of early stage companies and non-profit organizations. He continues his interest in the transition of media to new formats, serving as a key figure in the operation of Crosscut Public Media, a pioneer in the evolving area of non-profit, online, civic journalism.
Jim DeFede joined Miami's CBS4 News in January 2006, providing regular commentary on the evening news. He now serves as an investigative reporter and a member of the CBS4 News I-Team. In 1986, he landed his first job in journalism as a night cops reporter for The Spokesman-Review in Spokane, Washington. In 1991, Jim accepted an offer to become a staff writer with the weekly newspaper Miami New Times, where he won numerous awards during his eleven year tenure with the paper. Between 2002 and 2005, he was a metro columnist for The Miami Herald. Jim was a regular contributing writer for Tina Brown's Talk magazine and his work has also appeared in Radar, The New Republic, Newsday, Mother Jones, The (London) Independent, Miami Monthly, Key West Magazine and Loft. His first book, "The Day The World Came To Town: 9/11 in Gander, Newfoundland," was published in 2002 by HarperCollins and was recognized with a 2003 Christopher Award for its ability to "affirm the highest values of the human spirit."
Jamie DeRosa is chef/partner at Tongue & Cheek in South Beach. The chef attended Johnson & Wales University before embarking on a career that would have him work with some of the best names in the culinary world, including Wolfgang Puck. Jamie also served a three-month apprenticeship at The Fat Duck, which was named "Best Restaurant in the World" in 2005 by Britain's Restaurant magazine. In 2009, Jamie returned to south Florida to open Taste Gastropub in Delray Beach alongside Allen Susser. Most recently, he served as executive chef at Tudor House, owned by celebrity chef, Geoffrey Zakarian.
Laine Doss is lead food and spirits reporter for Miami New Times and Broward/Palm Beach New Times, where she focuses on the stories behind the beautiful food and cocktails put out by south Florida's best chefs and bartenders. Laine has also written for USA Today, Livestrong, and Buzz magazine, and co-hosted a weekly radio show. Prior to refocusing on journalism, Laine was a public relations and marketing professional at several major radio stations and worked on the project to rebuild the television antenna that was lost atop the World Trade Center after 9/11.
Jose D. Duran has been web editor of Miami New Times and New Times Broward-Palm Beach for the past five years. He's the voice and strategist behind the publication's eyebrow-raising Facebook and Twitter feeds. He also reports on Miami's music, entertainment, and cultural scenes. He graduated in 2005 from the University of Florida's College of Journalism and Communications.
Tim Elfrink is managing editor of Miami New Times. He joined New Times in 2008 as a staff writer, winning eight first-place Green Eyeshades Awards from the Society for Professional Journalists in four years for stories ranging from Marco Rubio's rise to Tea Party stardom to the young Miami hackers who pulled off the world's biggest credit card heist. In January, he broke the story of Biogenesis, the Coral Gables clinic linked to selling performance enhancing drugs to Alex Rodriguez, Ryan Braun and other MLB stars. He's a St. Louis native, University of Missouri graduate and diehard Cardinals fan.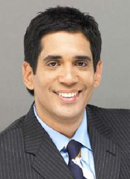 Hiram Enriquez is an accomplished media professional: experienced journalist, talent, producer, and a leader in the digital media space, combining a solid expertise in editorial and audience products with a strong passion for technology, innovation and digital lifestyles. Hiram is currently the Director of Digital Media for Tr3s at MTV Networks. He previously worked as Digital Product Development leader for Univision Interactive Media, and is the former Programming Director for Yahoo! Hispanic Americas, where he oversaw the editorial operations of Yahoo! sites in Spanish. Hiram is very active in the Online News Association and National Association of Hispanic Journalists. Additionally, he contributes to the digital journalism program of the Knight Center in the University of Texas at Austin. He is also affiliated with Webbmedia Group, contributing in topics such as SEO, metrics, and audience engagement as well as the US Hispanic and Latin America markets.
Sarah Fenske is the editor of the L.A. Weekly and a veteran of alt-weeklies in no less than five cities, which is surely some kind of record. Born and raised in Cleveland, she started her career at the Morning Journal in Lorain, Ohio, and is absurdly proud of being a two-time AAN Award winner for column writing. She also won the 2011 Livingston Award for local reporting.
Seth Forman is currently the Director of Business Development at Travelzoo, a publicly traded global media company and publisher of travel, entertainment, and local deals. With over 26 million subscribers, Travelzoo is the largest publisher of deals on the Internet. His main responsibilities include building strategic partnerships across the US, Canada, and Europe with global brands such as the New York Times, Hearst Media, and Cox Communications and spearheading new revenue opportunities across web, mobile, and newsletter platforms. Seth has over five years experience working in digital media and e-commerce including advisory roles with startup companies. In 2011, he co-organized the NYC Travel Massive community, a non-profit networking group consisting of over 900 online travel professionals made up of entrepreneurs, bloggers, and marketers in the New York City metro region. Seth was selected to the 2011 Phocuswright Travel Conference Young Leaders Program and the 2012 Travelzoo CEO Leadership Circle. He graduated from Syracuse University in 2004 with a bachelor's degree in Marketing and Business.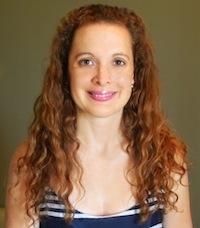 Jeanne Foster is associate publisher of Gambit. A New Orleans native, Foster studied at the Fashion Institute of Technology in New York City and began her publishing career as an intern at Time Out New York. Foster has been an employee of Gambit since 2001, serving in various capacities including advertising coordinator and assistant advertising director. Foster has served as project manager for many digital projects for Gambit, including client-designed mobile sites and multiple redesigns of Gambit's website, bestofneworleans.com. She also has headed development for online and print promotions and served as project manager for the company's special events, including the Gambit Food Revue.
Anton Gelman is the CEO of Cont3nt.com -- a market for entrepreneurial media and video journalism that connects freelancers with media companies, media companies to each other and allows them to buy, sell, and trade breaking news. Formerly of the National Geographic where he launched online communities and collaboration systems, Anton has over a decade of technology experience that he brings to bear to develop the first free market for the free press. Always up for a coffee or a drink to chat about the future of media.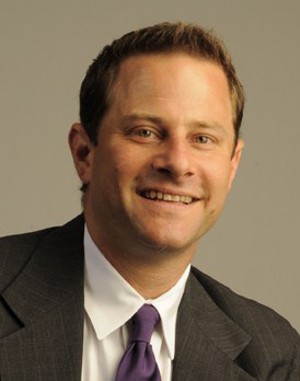 Kevin Goldberg is an attorney with Fletcher, Heald & Hildreth. His expertise is in First Amendment, Freedom of Information Act, and intellectual property issues, particularly copyright and trademark matters encountered by content creators and users. Kevin has a B.A. from James Madison University and a J.D. George Washington University.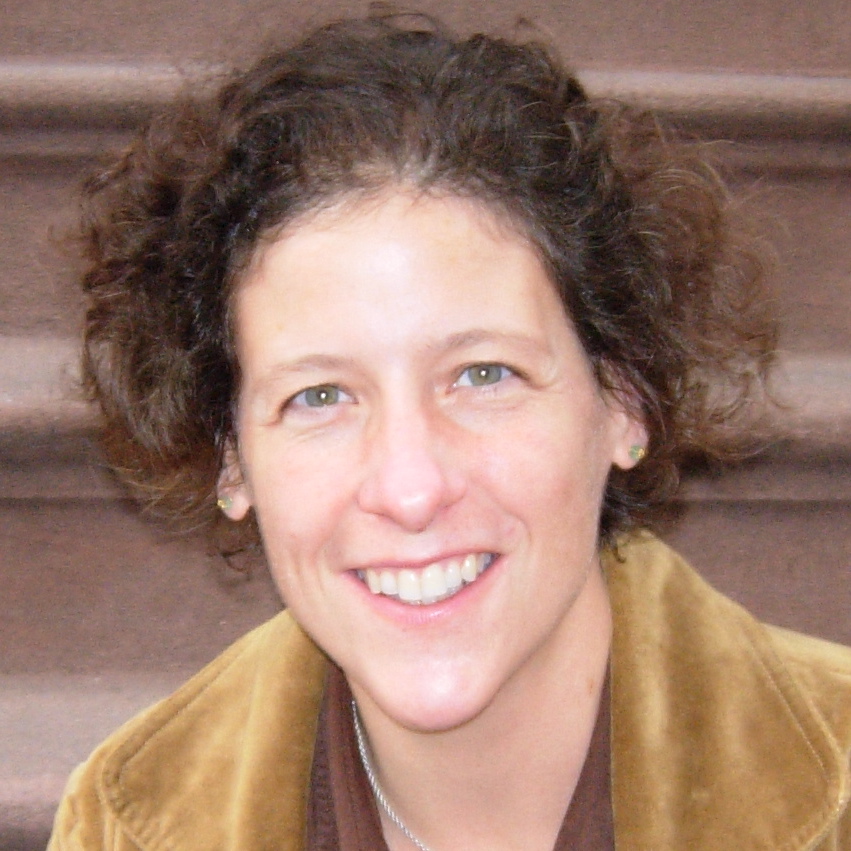 Sarah Goodyear Sarah Goodyear writes about cities and the people who live in them, mostly as a contributing writer at The Atlantic Cities and Next City. She also has alt-weekly roots, having served as the editor of the now defunct Casco Bay Weekly in Portland, Maine, for more than four years (she even served as publisher for a stint, too). She has worked at Rolling Stone, Time Out New York, and New York Woman, and her writing has appeared in the Village Voice, Ms., GOOD, and many other outlets. She is also the author of a novel, View from a Burning Bridge, published by Red Hen Press. She lives in her hometown of New York City with her family, and she owns way too many bicycles.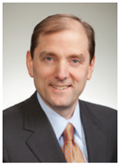 Louis Gump is president and chief executive officer of LSN Mobile and a seasoned executive with deep experience in mobile media, technology, sales and business development. As CEO he leads the overall strategic direction of the company, as well as day-to-day operations, product realization and team development. He is also a member of the board of directors. Prior to joining LSN Mobile, Louis led industry-leading mobile teams at both CNN and The Weather Channel, setting benchmarks for excellence and market impact. Having also served in various industry associations, Louis is considered a driving force within the mobile media industry. He has received numerous awards including the 2011 Wireless Technology Forum's Mobile Media Person of the Year, the 2010 MMA Lifetime Achievement Award and the 2009 "Top Ten mobiThinkers" award. Louis holds an MBA from the University of Virginia Darden School of Business and a Bachelor of Arts degree from Duke University.

Stephanie Hamilton , an interactive, digital content expert is responsible for leading Local Corp.'s digital solutions for publishers. Hamilton has more than 15 years of experience in interactive including search engine optimization and social media. Her expertise is in helping publishers attract new visitors, increase traffic and generate new revenue through their online properties. She comes to Local Corp. from a strong digital marketing and advertising background and previously served as the product manager of local search and social media for Freedom Communications. Hamilton also spearheaded one of the first internal digital agencies at the Orange County Register (a Freedom publication), as well as spent time leading integrated online strategies for media companies like, Emmis Communications and Primedia. Hamilton is a graduate of Arizona State University and certified in mass media from UCLA.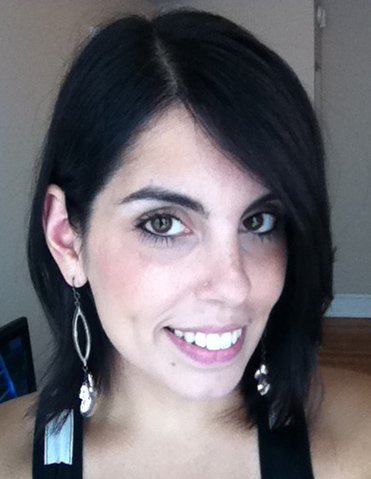 Nina Sachdev Hoffman is a Philadelphia journalist with more than nine years of editing, writing and management experience. She has worked at the Dallas Morning News, the Santa Rosa (Calif.) Press Democrat and the Philadelphia Daily News in almost every capacity imaginable. She is just as comfortable editing a Pulitzer Prize-winning series on police corruption as she is writing those tabloid headlines that everyone loves to hate (or the other way around?). She started her career as a copy editor, so you know her grammar is tight. Now, as Philadelphia Weekly's senior editor, she's in charge of managing nonprofit partnerships, developing promotional strategies for Philly Weekly's events and editorial projects, and figuring out how to make people laugh and engage with her on Twitter and Facebook. (Follow @PhillyWeekly for a taste of her special #sass.) Most recently, Nina is the co-editor of the award-winning The Survivors Project: Telling the Truth About Life After Sexual Abuse, a book-length work of nonfiction that utilizes first-person storytelling to address the reality of healing from the effects of sexual abuse.
Penelope Huston-Baer is the Director of Advertising for Contemporary Media, Inc., the parent company of the Memphis Flyer. Penelope has worked in the industry in a number of roles, both in Memphis and at the Santa Barbara Independent (CA). In between gigs at alt-weeklies, she also worked in corporate relations and media at St. Jude Children's Research Hospital.

Ben Ilfeld is the founder of AdGlue, a revolutionary platform that allows advertisers to "glue" ads next to content they love. Publishers of high quality content now have a way to engage advertisers and learn from their behavior. In addition, Ben owns The Sacramento Press, a local independent online news publication serving his home town. He also founded The Sacramento Local Online Advertising Network (SLOAN), the first independent network of its kind.
Bill Jensen has a master's degree in religious studies from the University of Kansas, has written about unsolved crimes, punk rock and fisticuffs and played professional roller hockey (earning the first minor penalty in league history). He co-founded the nerd news and self-loathing blog Topless Robot and the Long Island Press newspaper and website (where he hired Amy Fisher as a crime columnist). In 2006, Bill took the digital helm at Village Voice Media to oversee all web and mobile content and platforms for 17 newspapers (including LA Weekly and Village Voice). During his tenure, digital media revenue grew more than 400%, and pageviews and uniques grew from 176 to more than 750 million. Bill also created several mobile apps which have been downloaded more than two million times. Itunes named the "Best Of" app one of the top five travel apps of 2011, and Wired included it in its collection of "400 Essential Apps." In November 2011, Bill moved to Los Angeles where he ran the music content platform for BuzzMEDIA, including Stereogum, Idolator, and SPIN magazine. He now consults newspaper and other media companies to implement new digital strategies and revenue streams. He recently had a development deal with Cartoon Network, and just launched Epic Playgrounds, a non-profit with the singular goal of building the coolest playgrounds in the world.

Scott Karp is the co-founder and CEO of Publish2, a platform for native advertising and editorial optimization. Scott was previously the Director of Digital Strategy for Atlantic Media. Before joining Atlantic Media, he was a consultant with the D.C. strategic research firm, The Advisory Board.
Tony Lee is the publisher of CareerCast.com and founder/former publisher of The Wall Street Journal Online Vertical Network.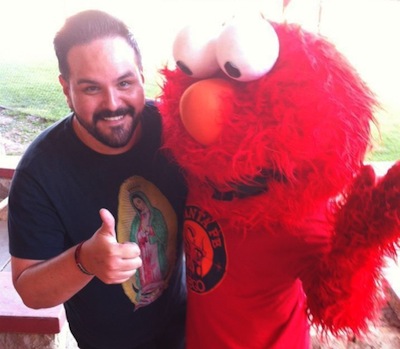 Enrique Limón Much to the anguish of his mom's uterus, Enrique Limón was born feet first on a sunny SoCal day. He's been doing things his way ever since. After a stint in Tijuana's ZETA weekly, Limón climbed over a barbed wire fence and ended up at San Diego CityBeat, where he worked as a columnist and features writer for over 4 years. His escape from immigration authorities led him to Santa Fe, N.M., where he currently "works" as deputy editor at the Santa Fe Reporter.
Melanie Mathewson is the vice president and chief sales officer of Intersect Media Solutions, the advertising services arm of the Florida Press Association. In this capacity, she oversees validating the value of newspaper advertising to clients and facilitating advertising placements in newspapers in Florida and nationwide. Melanie joined IMS in 2008. Florida Press Association and Intersect Media Solutions are committed to the success of newspaper companies as vital sources of news, advertising and information on which millions of readers depend on each day. Melanie is passionate about newspapers and the clients they serve. Her career spans 30 years, having served in revenue leadership roles at metro and community newspapers. Her career experience is equal in both size operations, enabling her and her team to present the unique attributes of each. Melanie holds a BA in Journalism from the University of South Carolina.
Terrence McCoy is a staff writer at New Times Broward-Palm Beach. McCoy was a finalist for the 2012 Livingston Award for his Kindle Single, The Playground, which exposed how China's forceful investments have devastated Cambodia and other parts of Southeast Asia. He got a masters' at Columbia University and served in the U.S. Peace Corps in Cambodia between 2009 and 2011.
Peter Meng is the founder and CEO of AdFreeeq. He was a 2011-2012 fellow at the Reynolds Journalism Institute. Experienced entrepreneur and highly-regarded expert in Internet services and online marketing with over 26 years of technology and Internet experience including 7 years in education sales and marketing at Apple. Peter specializes in core idea development, system and technical design, Internet marketing, vision based leadership, and dogged persistence.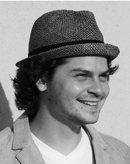 Jeremy Mims is the cofounder of OwnLocal, a technology company that turns legacy media companies into full-fledged digital ad agencies. OwnLocal works with nearly 500 publications and is backed by Y Combinator, Baseline Ventures, Lerer Ventures, Automattic, The Knight Foundation, 500 Startups, Digital First Ventures, Paul Buchheit, Joshua Schachter, and other great investors. He and his company have been featured by NPR, Current TV, Editor & Publisher, Business Week, The Wall Street Journal, Forbes, Entrepreneur Magazine, TechCrunch, and more. He currently advises three additional startups and lives in New York City.

Doug Mitchell is a nationally recognized media trainer, project strategist and career coach. His former students who are now working professionals send him wedding invitations (he shows up) and birth announcements. Doug is a former Knight International Press Fellow and William S. Fulbright Scholar to Chile and spent 21.5 years as a producer and director at NPR, where he still consults on diversity related projects. While at NPR he created and managed a professional development program called "next generation radio" and built NPR's "Intern Edition." Currently, he's co-director of a startup camp funded by the Ford Foundation to develop journalists of color as tomorrow's media CEOs and a consultant and project manager for NPR. He likes to create substantive, progressive media projects from scratch.
Scott Murtaugh is the Vice President of Business Development at Infogroup.
Elizabeth Nitz is an Account Executive for The Austin Chronicle. She started with The Chronicle in 2001 as a part-time receptionist while in college, and eventually moved into the retail advertising department as an assistant. Her first sales position was a year-long stint in classifieds before being recruited by the advertising director to the retail sales department. Making the classic mistake of thinking the grass was greener elsewhere, she made the move agency-side for a short six-months before seeing the light, and very humbly asking to return to her retail sales position. Thankfully, The Chronicle welcomed her back, and she has been a part of the retail sales team since 2005.

Robby Robbins is the multimedia sales manager at the Santa Barbara Independent. With nearly 25 years in the newspaper industry, he brings his straightforward, no-nonsense, ever-changing approach to staff and product management. With time spent in the daily world and now at his second Independent, he has pretty much tried it all and kept what works. Robby served on the AAN board of directors from 2002 to 2009.
Mikal Rohde is the Executive Vice President, Corporate Development for cXense. Rohde's move to Cxense followed a 20-year career in finance, marketing, and business development. He was most recently a Director and Vice President of Strategy and Business in the Norwegian media company Schibsted. and before this as the CEO of a Schibsted local search and directory subsidiary department. Before this, he served as Executive Vice President for marketing at NetCom GSM, and also served as an Executive Vice President for marketing and business development at the directory publishing firm Findexa (Eniro). Mikal holds a bachelor's degree in Marketing and Management from the Norwegian School of Management (BI)
Mark Sableman litigates trademark, copyright, patent, advertising, libel, privacy, unfair competition, and trade secret cases, as well as technology and Internet-related claims. He advises clients with intellectual property, media, technology, and Internet issues. Mark has written one book, More Speech, Not Less: Communications Law in the Information Age, and more than a dozen law review articles and book chapters.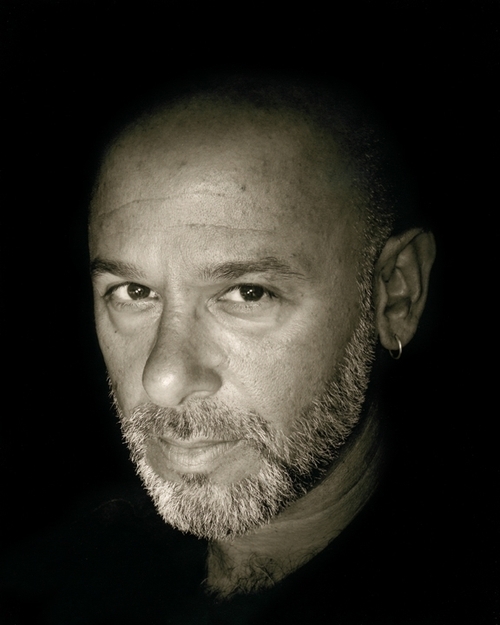 Mike Sager is a best-selling author and award-winning reporter. A former Washington Post staff writer under Watergate investigator Bob Woodward, he worked closely, during his years as a contributing editor to Rolling Stone, with gonzo journalist Hunter S. Thompson. Mike is the author of four collections of non-fiction, two novels, and one biography. He has served for more than fifteen years as a writer at large for Esquire. In 2010 he won the American Society of Magazine Editors' National Magazine Award for profile writing. He is the editor/publisher of The Sager Group, and a former intern at Atlanta's pioneering alt weekly, Creative Loafing. Many of his stories have inspired films. For more information, please see www.MikeSager.com.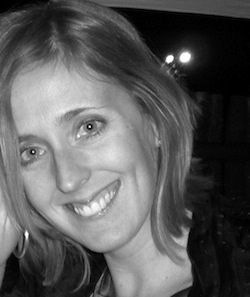 Alexa Schirtzinger recently completed a John S. Knight Journalism Fellowship at Stanford University, focusing on alternative business models for local journalism, and was previously the editor of the Santa Fe Reporter.
Rebecca Schoenkopf is publisher and editrix of the vulgar, hilarious, crass, liberal political site Wonkette.com. She started in alt weeklies in 1991, as intern then editorial assistant at the Santa Barbara Independent. After college, her first job was helping to launch OC Weekly as its founding copyeditor. She stayed for 12 years, as arts editor, senior editor, art critic and political columnist. She was editor in chief of LA CityBeat for about five minutes in 2008, then was unemployed forever. She has probably applied to and been rejected by every newspaper in this room.

Will Scott is CEO of Search Influence, provider of platform based solutions for resellers like newspapers, publishers and digital agencies. We give you the ability to offer your customers the new media advertising services they're looking for like SEO, Social Media Marketing and PPC without development costs. Increase your customer base and help your customers grow their businesses with our targeted, scalable solutions.
Stephen H. Segal is a Hugo Award-winning editor, writer and publication designer, and is the current editor in chief of Philadelphia Weekly. Segal began his editorial career as a journalist at In Pittsburgh Weekly and WQED's Pittsburgh Magazine. In 2006, he joined the staff of the long-running fantasy magazine Weird Tales, and was named its editorial and creative director in early 2007 as part of an overall reorganization and revamp of the publication. His book GEEK WISDOM: The Sacred Teachings of Nerd Culture was published by Quirk Books in 2011.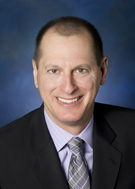 Gary Shapiro is president and CEO of the Consumer Electronics Association (CEA), the U.S. trade association representing more than 2,000 consumer electronics companies and owning and producing the continent's largest annual tradeshow, the International CES. Shapiro authored CEA's New York Times bestseller "The Comeback: How Innovation Will Restore the American Dream" (Beaufort, 2011) and "Ninja Innovation: The Ten Killer Strategies of the World's Most Successful Businesses" (Harper Collins), which was released in January 2013 and immediately became a bestseller on multiple lists. Through these books and television appearances, and as a weekly Forbes.com columnist and regular contributor to the Huffington Post, Daily Caller and other publications, Shapiro has helped direct policymakers and business leaders on the importance of innovation in the U.S. economy.
Becca Sickbert s a proud staffer at the Colorado Springs Independent, where she oversees the company's digital presence across all platforms as the Director of Digital Media. She began a professional life in digital media in 2002 as the education coordinator for a community technology center in K.C. MO, where sassy-ass students shaped her personal philosophy: technology should serve people, not the other way around. A social media professional/web designer with over 11 years experience in digital communications, Becca loves the challenges of keeping up with emerging technologies and figuring out how to use them for the forces of good.
Dora Sison is production and art director at Gambit Weekly in New Orleans.
Kevin Spidel - Digital social scientist/marketer. Recovering political hack turned community architect for media organizations. Formerly Gannett, now Voice Media Group. Past life: Managing Partner for a Public Relations and Marketing firm and Political Consultant including Amnesty International, ACLU, & DNC.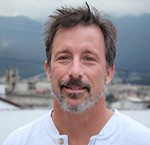 Chuck Strouse is editor of Miami New Times and New Times Broward Palm Beach. An honors graduate of Brown University with a master's in Spanish-language journalism, he has worked for the Los Angeles Times, Fort Lauderdale Sun Sentinel, and the Miami Herald, where he was on a team that won a Pulitzer Prize. He has taken home numerous journalism prizes for his columns, including a bunch of AAN first places. He lectures at the University of Miami and speaks Spanish, Russian, and pig Latin.
Gwynedd Stuart is a 2009 AAN award winner for long-form news (circulation under 50,000). Now she disseminates information in 140 characters or less as the Chicago Reader's Social Media Manager. As a staff writer at Folio Weekly from 2005 until 2010, she wrote predominantly about crime, courts, and the police department, although she remains particularly proud of an interview she conducted with a local psychic medium and contestant on the ABC reality program "Wife Swap." In 2010, she relocated to Atlanta to cover crime, courts, cops, and neighborhoods for Creative Loafing, where she wrote about everything from out of control street gangs on the city's south side to a man in the northern suburbs who blew himself up inside his home to avoid eviction. In addition to her social media duties, she writes about food and TV, and recaps the Bachelor franchise.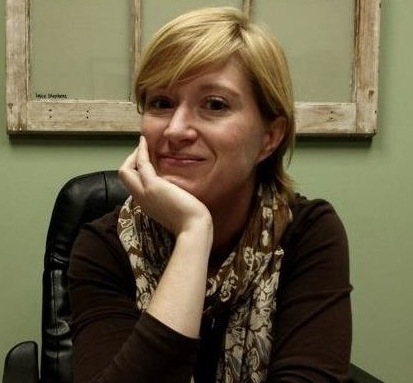 Erin Sullivan has been spent the last 15 years working for alt-weeklies. She was rescued from an extremely dull job in business journalism when she was hired as a staff writer for Metroland in Albany, N.Y. in 1998, and from 2002 until 2010, she was news editor, then managing editor at City Paper in Baltimore. She took the reins as editor of Orlando Weekly in 2010, and has been avoiding going to Walt Disney World ever since. She's also the owner of two awesome pit bulls and one mutt named Tucker who's also known as OW's Assistant Editor Dog.
Steve Suskin is legal counsel for Voice Media Group, owner of alternative newsweeklies in 11 major markets in the United States, including Miami New Times, Village Voice and L.A. Weekly, and has daily experience in pre-publication legal review, libel, privacy and intellectual property litigation as well as representation of journalists in subpoena, access and public records matters.
Andy Sutcliffe is the General Manager of Salt Lake City Weekly. He has been a part of the alternative newsweekly community for over twenty years as a publisher, vendor, entrepreneur and consultant.
Matt Taibbi is a contributing editor for Rolling Stone. He's the author of five books, most recently "The Great Derangement" and "Griftopia," and a winner of the National Magazine Award for commentary. Follow Matt on Twitter here.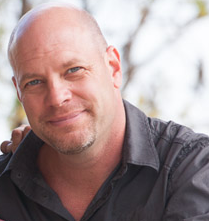 Jeff Tomlin is Co-Founder and VP Marketing at VendAsta Technologies, a software development company providing white-label reputation and social presence management solutions serving over 250 media companies that serve local businesses. Prior to co-founding VendAsta at the beginning of 2008, Jeff was the Vice President of Strategy and Business Development at Point2 Technologies where he developed strategic relationships with companies like Google, Yahoo, the New York Times, CanWest, Classified Ventures and IAC Interactive Corp. He hates to say that he's been doing this a long time, but he has vivid memories of marketing on Altavista, Hotbot and Excite...
Mari Torres is the executive producer of "Al Punto con Jorge Ramos" at Univision.
Taylor Treese is the President and CEO of MediaTrax, LLC. MediaTrax provides digital marketing infrastructure and end-to-end solutions that enable the channel (digital agencies, newspapers, Yellow Pages and digital publishers) to be more efficient and profitable. Before MediaTrax Taylor was the head of Global Business Development for Ericsson Telecom AB, the Swedish cellular Telecom Giant. Taylor was responsible for Ericsson's 3G product development, marketing and sales on a world-wide basis.
Don Van Natta Jr. is a bestselling author and an investigative reporter for ESPN, which he joined in January 2012. He previously worked for 16 years as an investigative correspondent at The New York Times, where he was a member of two Pulitzer Prize-winning teams. Prior to joining the Times in July 1995, Van Natta worked for eight years at The Miami Herald, where he was a member of a team of reporters awarded the 1993 Pulitzer Prize for Public Service for coverage of Hurricane Andrew.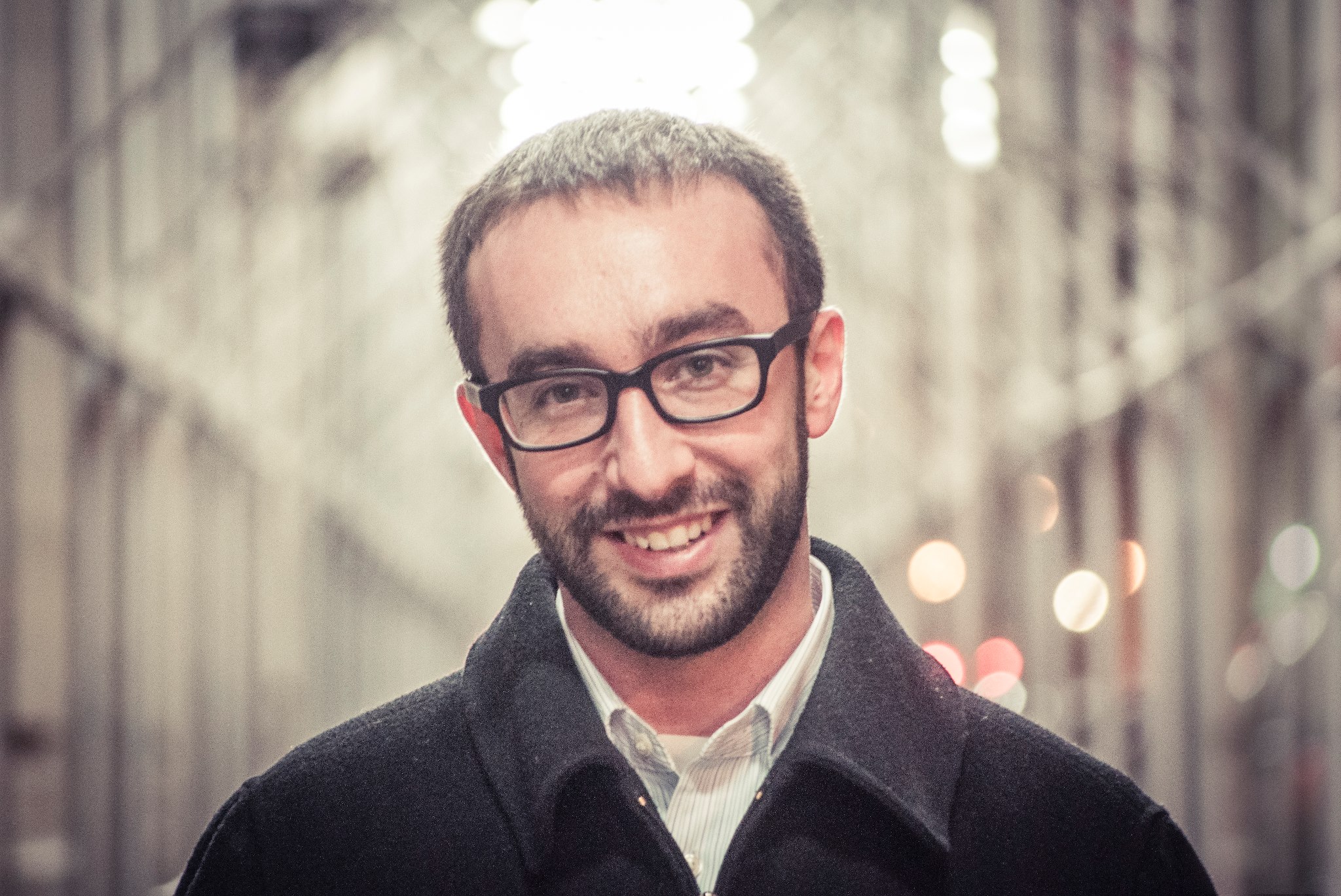 Daniel Victor is a social media staff editor at The New York Times, working primarily with the Metro and Sports desks. Other than a stint as Social Media Editor at ProPublica, he has otherwise worked in local news. He launched a hyperlocal site for Philly.com, the home of the Philadelphia Inquirer and Daily News, and was a community host for TBD.com, a now-defunct regional news site for Washington, D.C. He spent four years as a reporter at The (Harrisburg, Pa.) Patriot-News after graduating from Penn State University.

Matt Voigt is a 3x entrepreneur and currently serves as the CEO of saambaa, which makes award-winning mobile entertainment technology for publishers. The saambaa app platform increases engagement and revenue for media companies by providing a branded mobile experience designed to monetize suggested events & entertainment destinations. The platform has no startup costs for publishers -- the company only gets paid through revenue share agreements. Prior to saambaa, Matt founded a successful Chicago real estate development firm and a niche medical staffing company. Matt cut his teeth during Dot Com 1.0 and filed the first of two patents prior to graduating from Loyola University Chicago, which he attended on academic scholarship. Matt enjoys hiking, mountaineering, cooking, running (because he likes cooking), exploring other cultures, and being around anything with a motor, wheels or wings.
Stacy Volhein is the director of digital operations for Voice Media Group. At VMG, Stacy is in charge of all digital advertising operations across 11 of the top U.S. markets. Stacy's main focus is internal sales process and success reporting metrics, as well as product development, testing, rollout and marketing. Throughout her 10-year career at VMG, she has been a key member in growing the digital and local marketing elements of the business.
Andy Van De Voorde is the executive associate editor for Voice Media Group. He began with the company in 1983, working his way up as a calendar editor, music editor, staff writer and managing editor. For the past 15 years he has worked at the corporate level, recruiting and hiring writers and editors, overseeing various special projects, and racking up large bar tabs. He is a graduate of the University of Arizona.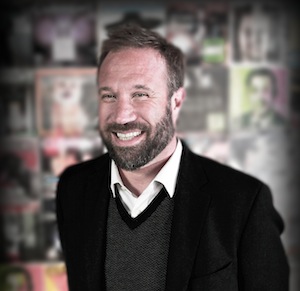 Michael Wagner is the Vice President of Euclid Media Group, a multimedia company that publishes the San Antonio Current, Orlando Weekly, Detroit Metro Times, Cleveland Scene, Do210, and Out in SA. Previously, Michael served as Regional Publisher for Time-Shamrock; Publisher of the Riverfront Times in St. Louis, and as the Director of Digital Sales at the St. Louis Post-Dispatch. Michael has 15+ years of media sales and management experience. As a teen, he was arrested four times and stole a record-breaking 250 hood ornaments in a single summer. Michael graduated Cum Laude from Columbia College and is proud father to his pug, Myrtle.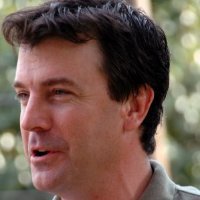 David Walker currently manages SouthComm Digital, LLC as a standalone digital agency supporting SouthComm Communications, a suite of Alternative news weeklies and niche publications. Prior to SouthComm David held a similar role at Creative Loafing Media and has at his disposal relationships with multiple digital ad networks, Ad Exchanges and technology partners. From interest based displays to multiple retargeting tactics to video solutions SouthComm Digital supplies their markets ability to scale in the digital space. David understands the challenges and opportunities in the ALT world having been a long time employee of Washington City Paper where he held the position of Advertising Director up until 2010. He led WCP and then all 5 CL markets to achieve their digital sales objectives, including training and establishing best practices in digital sales. David lives in Washington DC with his wife and two young sons.
Rob Wescott is the Vice President of Business Development for cXense. Wescott's move to Cxense followed a 18-year career in news media that began with City Newspaper, Rochester's alt-weekly, and included Gannett as well as OPUBCO Communications Group in Oklahoma City. His various roles have included Marketing, Advertising, Product Development and Technology. As CPO (Chief Product Officer), Rob lead the creation of an independent New Co. startup, wimgo.com, for The Oklahoma Publishing Company. Rob holds a bachelor's degree in Communication from the Rochester Institute of Technology.
Kris Wessel is chef/partner at Florida Cookery at the James Royal Palm Hotel in South Beach. The Florida native's culinary style draws inspiration from his family ties to Miami, using fresh, seasonal produce, local seafood, and strong Latin influences. In fact, the name of his restaurant is an homage to a cookbook dating back to 1943 that was a staple in his grandmother's kitchen. Prior to Florida Cookery, Kris was the chef/owner of Red Light, Little River, a small restaurant on the Miami River that received praises from both critics and foodies. Kris is a graduate of Florida International University in Miami, with a Bachelor's degree in Hotel Restaurant Management. He has been recognized by the James Beard Foundation, and competed on Food Network's Chopped -- where he won.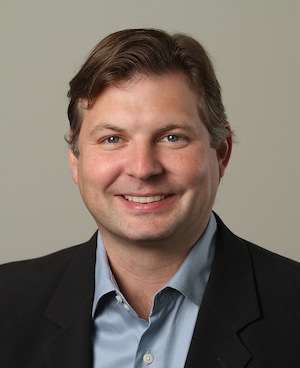 Jason White has extensive experience in developing, building, operating, and selling digital businesses in consumer product and technology spaces. Prior to joining OpenX, he was at Adknowledge where he served as vice president of media operations. Previously, White was senior vice president of FOX Audience Network's (FAN's) MyAds. At FAN, White played a pivotal role driving the company's massive growth and its ranking, during his tenure, at Number 5 on the comScore Ad Network list.

Bradley Zeve founded Monterey County Weekly in 1988. He served on the board of AAN in the mid-1990s (Secretary) and rejoined as Free Speech Chair in 2012. He also served as the president of CAL-AAN. Zeve originally became a member of AAN in 1986 while working at Santa Cruz Sun newspaper. He launched the Monterey County Weekly Community Fund in 2000, which has raised and contributed over $2,850,000 from Weekly readers and local foundations, all to support local nonprofits in Monterey County.